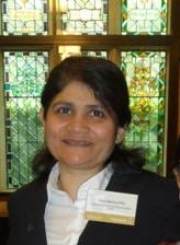 Parul Mehta FCSI & FPFS, Certs CII(MP&ER) , Chartered Wealth Manager & Chartered Financial Planner
Tel.
0161 929 0008
Mobile.
07946 660 945
Email.
p.mehtahalewm.co.uk
Hale Wealth Management is a Chartered Financial Services Firm. Based in the centre of Hale Village, our aim is to serve long-term individual investors and small to medium business owners.

Parul, who founded Hale Wealth Management in February 2010, has spent over 20 years working in Hale within the Financial Services Sector. In addition, her past experiences include having risen to partner status with Edward Jones Investments, a company which serves over 7 million clients across North America, and has managed her own import and export business for over 10 years.

Over the past few years, Hale Wealth Management has grown in size, and there is now a very strong support network in place at our Hale office. As a firm, we are very proud of what we do and the support and loyalty rendered to us by our clients.

We provide a wide range of services covering multi-generational stages of life. All of our strategies are tailored specifically to meet our clients' needs, with the overarching goals of preserving and growing wealth whilst preserving our clients' most valuable assets.
Services
Goal Focused Planning
Inheritance Tax Planning
Retirement Planning
Retirement Income
Long Term Care Fees
Education Fee Planning
Life Assurance
Investment For Growth